Transport Management System
Ensuring our customers receive the best possible service is paramount to us, and our transport management system allows us to maximise vehicle efficiency and gain better visibility and efficiency across our whole logistics operation.
The system allows us to:
Provide more accurate ETA's for our customers
Optimise route planning and monitor driver activity with continual feedback from handsets
Go paperless with an electronic signature as proof of delivery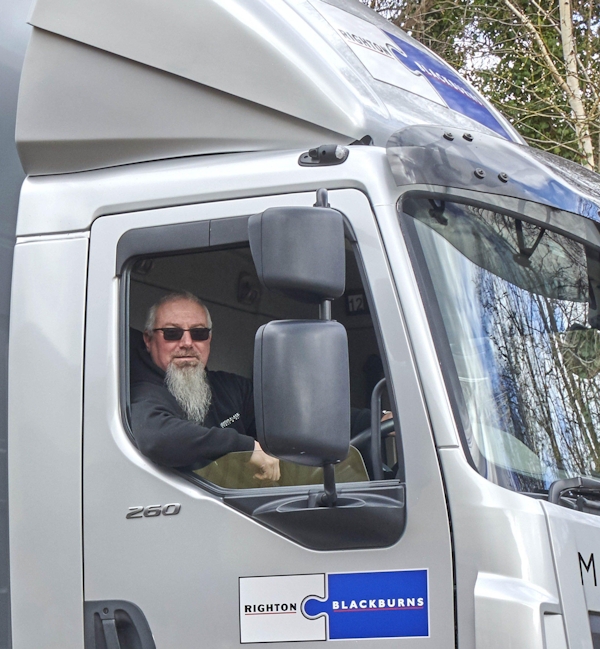 Our Supply Chain
We place a strong emphasis on our vendor relationships. Built on a foundation of honesty and mutual trust, they are the very cornerstone of our supply chain management strategy.
The value we hold on quality, risk, service, range, competitiveness, capabilities, location, resources and commercial viability underpins our robust supplier selection process. Righton Blackburns' suppliers are selected on their ability to meet all our exacting specific quality and technical product requirements.
With the establishment and implementation of a risk management plan, strategically positioned stock holding points, logistics operations and a sourcing plan, we are confident that it can meet the exacting and increasing demands of our customers both now and into the future.
For further information, or to discover how you can become a Righton Blackburns preferred supplier, please contact us.