Range
| Sheet Size (mm) | Thicknesses (mm) |
| --- | --- |
| 2500 x 1250 | 5, 6, 10, 15 & 20 |
| 3000 x 1500 | 25 |
| 3050 x 1500 | 20 |
| 3125 x 1250 | 20 & 25 |
| 3125 x 1500 | 6, 10 & 15 |
| 6250 x 1250 | 6 & 20 |
| 6250 x 1500 | 10, 15 & 20 |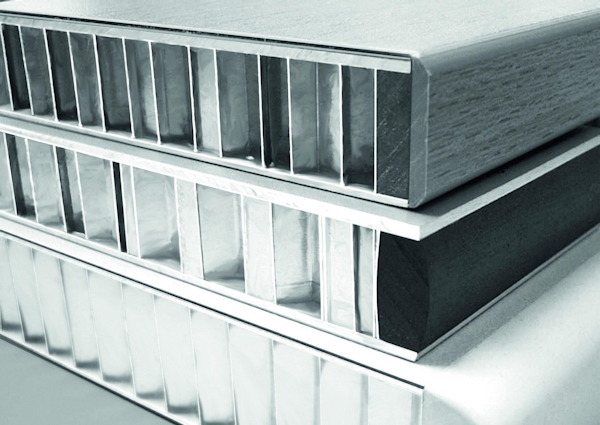 Product Information
The honeycomb core consists of aluminium foils made of the alloy AlMn (EN AW 3003) Cell size is approx. 6.3 – 12.7 mm. The cover sheets of the honeycomb panels consist of corrosion-resistant Peraluman alloys (AlMg) and may be used in a decorative or functional manner, depending on the purpose of application.

Structure

Structure

| Dimension | Size |
| --- | --- |
| Total Thickness | 5.5 - 50mm |
| Length | 2000 - 9600mm |
| Thickness of Aluminium Cover Sheet (Front) | 0.5/1.0mm |
| Thickness of Aluminium Cover Sheet (Rear) | 0.5/1.0mm |
Standard Material Sizes

Standard Material Sizes

| Standard Thickness | Standard Width | Standard Length | Special Lengths (On Request) |
| --- | --- | --- | --- |
| 6, 10, 15, 20, 25mm | 1250mm, 1500mm | 2050mm, 2500mm, 3050mm, 5150mm, 6250mm | 1000mm to 13500mm |
Standard Types

Standard Types

| Type | Total Thickness (mm) | Aluminium Thickness (Front) | Aluminium Thickness (Rear) | Weight | Rigidity E-I | Section Modulus W |
| --- | --- | --- | --- | --- | --- | --- |
| 06 | 6.0 | 1.0 | 0.5 | 4.8kg/m2 | 0.71kN/m2/m | 2.6cm3/m |
| 10 | 10.0 | 1.0 | 0.5 | 5.2kg/m2 | 2.19kN/m2/m | 4.6cm3/m |
| 15 | 15.0 | 1.0 | 1.0 | 6.9kg/m2 | 7.55kN/m2/m | 14.0cm3/m |
| 20 | 20.0 | 1.0 | 1.0 | 7.3kg/m2 | 13.90kN/m2/m | 19.0cm3/m |
| 25 | 25.0 | 1.0 | 1.0 | 7.7kg/m2 | 22.71kN/m2/m | 24.0cm3/m |
---
A complete range of aluminium honeycomb section are also available on request. Please contact your local Service Centre for further information.
Dimensional Tolerances
Thickness: ± 0.2 mm (mill-finished/stove-lacquered)
Width: -0 / +4 mm
Lengths 2000 – 4000 mm: -0/+4 mm
Lengths 4001 – 9000 mm: -0/+6 mm
Temperature Resistance
Approx -40 degrees C to +80 degrees C
Industry Applications
Shipbuilding

Shipbuilding

In the shipbuilding industry, aluminium honeycomb panels plays an important role due to fire protection standards and the necessary weight reduction.

Thanks to its very light weight combined with its economic workability, the composite panel is used particularly in the interior of the ship for the ceilings, walls or furniture and in the outer area for balcony partitioning. In all the applications, the material offers optimum strength values at the same time.

Economic Balcony Partitioning
Architecture

Architecture

Unique, mechanical properties, paired with excellent processing and aesthetic features make aluminium honeycomb panels the preferred material in facade cladding and roofing for planners, architects and designers.

With this decorative construction material with its even surface and high rigidity, innovative mounting systems for wall cladding and roofing can be implemented in a technically flawless manner.

Even applications with very demanding technical requirements, e.g. large self- supporting roofs or elements that are exposed to extremely high wind loads, can be constructed using aluminium honeycomb panels. In comparison with other materials, it has a high rigidity and an extremely low weight and offers decisive advantages due to the high tensile strength of the cover sheets.

Honeycomb Panel
Rail & Transport

Rail & Transport Vehicle Construction

Today's strict economic and ecological conditions demand the implementation of sustainable structural materials in the field of transport that are lightweight, stable and fully recyclable.

In rail and transport vehicle construction, particularly the light weight and the high rigidity speak in favour of using aluminium honeycomb panels. Due to the lightweight construction, the CO2 emission can be significantly reduced and at the same time, there is less burden on the congested and restricted rail and road networks. It is recyclable, i.e. the panels are fed back into the material cycle and used for producing new material.

Honeycomb aluminium panels are excellently suited for special interior cladding, as well as for wall cladding and roofing in rail vehicle construction, for superstructures for lorries, for cabins, doors and flap systems.

Lightweight Rail Vehicle Interior Construction
Interior Construction

Interior Construction

Whether for cleanrooms, partitions, light-weight containers, cabins for machine tools, wind tunnels, lifting platforms, lifts, etc, aluminium honeycomb panels are the ideal material for industrial applications.

For example, using large-format, curtain wall honeycomb panels, it is possible to create an individual interior design in stairways and public areas, fast building systems in hat-profile construction can be implemented, or ground areas can be fitted with assembly systems for control rooms, navigating bridges and platforms. The honeycomb panels are also excellently suited as a carrier material for HPL, veneers, foils or paint.

Simple processing using commercially available tools on site and the possibility of a flexible adaptation of the modular dimension and fixation method offer the construction workers the greatest possible comfort.

Rigid Fitting Room Construction
Processing
Honeycomb panels can be processed using the following methods:

Cutting
Milling

Drilling
Folding
Bending
Press Forming
Jointing, fixing
Edge covering
Laminating
Lacquering, spraying
Printing
Glueing
Handling & Care
Installation

To avoid possible reflection differences (which does not apply to solid colours), we recommend installing the panels in the same direction as marked on the protective peel-off foil. Colour variations may occur between panels originating from different production batches. To ensure colour consistency, the total requirement for a project should be placed in one order.
Storage/Handling

Make sure to protect honeycomb panels against rain, any wetness penetrating the pallets and the formation of condensation. It is recommended to store a maximum of 6 pallets of identical size stacked on top of each other. Storage exceeding 6 months should be avoided, otherwise, it could be difficult to remove the protective foils. When stacking the panels, nothing should be placed in between them, as this could produce marks on the panels.
Protective Foil, Cleaning & Maintenance

We recommend removing the protective foil as soon as possible after the installation. Due to UV radiation, it may occur that residual glue sticks to the surface of the panels. Do not mark the protective foils and panel surfaces with ink (markers), adhesive tape or labels. The solvents or softeners could damage the lacquered surface. Make sure to remove the protective foil as soon as possible after installation, as prolonged exposure to the elements could make the foil difficult to remove. The frequency of cleaning depends on the design and on the degree of soiling resulting therefrom.
Recycling

During the life cycle of aluminium honeycomb panels, no substances containing CFC are set free at any time. Honeycomb panels can be fully recycled, i.e. the panels are fed back into the material cycle and used in the production of new material.
Approvals & Fire Classification
Please contact your local Righton Blackburns Service Centre for further information.
Talk to an expert
Related Markets
Architecture & Infrastructure
Righton Blackburns provides a wide range of solutions for the built environment. From internal and external, through structural, to cladding and decorative, our products are known for their strength, corrosion resistance and low maintenance for a long lifetime. Our range of aluminium, stainless steel, copper, brass and bronze comes complete with a selection of finishes, colours and textures for every situation. Whether you are looking for anodised, colour anodised, polished, brightened, painted, patterned or textured, we have the answer. With an extensive range of solutions for the built environment, including tailored branded products we are the first choice, for your architectural metals and plastics requirements.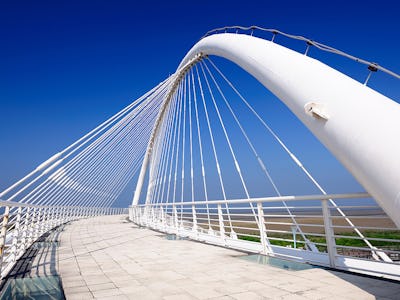 Automotive & Transportation
From rolled products, through standard and special extrusions, to dropside sections and systems, Righton Blackburns has the answer. Our material is used in many transport applications, including: Passenger & commercial vehiclesMotorsportRail infrastructure & rolling stockTrailers & motor homesFuel tankersLivestock vehicles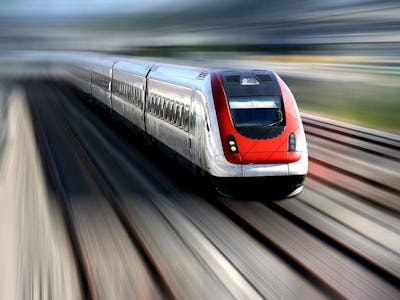 Marine & Shipbuilding
The first choice for quality and service, Righton Blackburns satisfies the diverse and exacting requirements for high strength and corrosion resistant material for all marine markets, including: Naval & commercial craftWorkboatsFast craftPleasure boatsOutfitting & marine subcontractors