Aluminium 6082: Common Questions
What's is Aluminium 6082 composed of?
Aluminium 6082 is an alloy composed of the following elements:

0.4 to 1% manganese
0 to 0.5% iron
0.6 to 1.2% magnesium
0.7 to 1.3% silicon
0 to 0.1% copper
0 to 0.2% zinc
0 to 0.1% titanium
0.25% chromium
How strong is Aluminium 6082?
Best known as a structural alloy, Aluminium 6082 provides middling strength but superb corrosion resistance.
Although considered of medium strength, it still has the highest strength output of the 6000 series metals.
In plate form, 6082 is a highly regarded choice for machining, and has actually begun to replace its older counterpart, 6061 in many of its common applications.
The secret in its additional strength stems from the addition of large quantities of manganese, allowing the grain structure to be controlled and the solidity increased.
It machines to a very high standard, producing tight coils of swarf when applying chip breakers.
What is Aluminium 6082 used for?
It's high strength properties make it ideal for application subjected to high-stress environments. These include:

Cranes
Bridges
Trusses
Ore skips
Milk churns
Beer barrels
6082 is widely used across Europe, but slowly gaining notoriety in North America, where it is usually applied for rod and machining applications, custom or structural profiles and seamless tubes.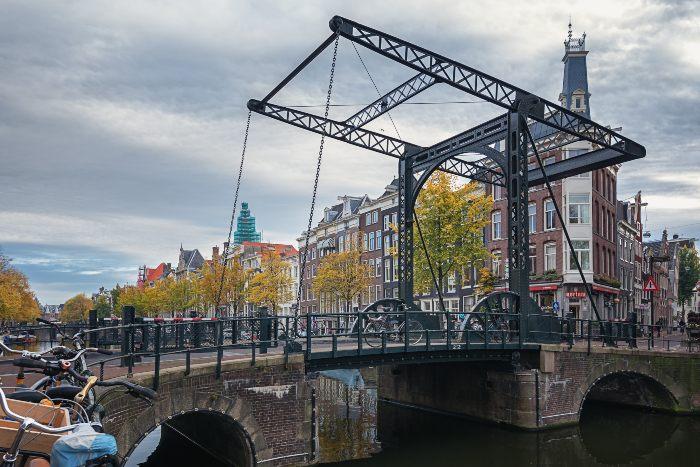 What finishing is available for Aluminium 6082?
When it comes to aluminium finishing, 6082 shows good performance when anodised both in colour and hardcoat form, and can also be tempered through solution heat treatments, creating artificial ageing, or the T6 condition as it is often classified.
Can you weld Aluminium 6082?
Weldability is a further standout quality for aluminium 6082. It is important to note that, although an excellent material for welding, it will lose strength at ideal welding temperatures, so an appropriate alloy wire should also be used.
For example, wire made from alloy 4043 should be used when welding 6082 with 6082, or 5356 wire when welding to 7005.
Weld resistance is good, and gas and arc welding both perform highly. It also responds well to both brazing and soldering, and when cold worked.
However, one notable downside for aluminium 6082 is that it is technically much harder to create a thin-walled extrusion using this composition of elements, because of this the produced shapes are not as smoothly defined as may be attainable in other 6000 series metals.
This particular alloy is traditionally supplied as angle, channel, tube, flat bar, square box section, tee, square bar, rectangular box section and sheet forms, and as aluminium extrusion, plate or bars.


What's the Difference Between Aluminium 6082 vs 7075?
The first notable difference between aluminium 6082 vs 7075 is in chemical composition:
The 6000 series contain magnesium and silicon, whereas the 7000 series alloy with zinc and magnesium, and 7075 has a greater percentage of copper.
Mechanically, both aluminium 6082 and 7075 can be heat-treated, so to make an accurate comparison, they should be tested under an applicable condition.
When assessed under the T6 condition (solution heat-treated then artificially aged) some marked differences can be seen.
In both tensile and shear strength, 7075-T6 is a clear winner, boasting double the tensile strength and 1.5 times the shear strength of 6082.
These are interesting findings when we consider that 6082 is such a natural go-to product, and an important reminder to research correctly when choosing your materials.
Fabrication is another key decision point when selecting the right materials, and in this comparison, 6082 does prove to be the better candidate. Lower strength, reduced hardness and higher ductility are the reasons for this.
Having a lower hardness allows easier turning, milling, drilling and machining, and lower tensile strength allows greater formability.
Both materials can be soldered, brazed and respond well to adhesives, while 6082 is definitely the smarter choice for welding (7075 is highly prone to cracking so is not recommended).
When it comes to suitability for use, both are structural grades of aluminium, so both can be applied in similar industries such as automotive, aerospace and building works.
Due to the previously mentioned differences in performance, they would however be applied in different ways, e.g. 7075 is more likely to be used as a gear or rod, whereas 6082 can be better applied where a softer metal is more suited, like ductile sheeting.
7075 is also more likely to be used for moulds or industrial tools, whereas 6082 would be used where rounded contouring is a requirement.
All in all, choosing between the two metals is really a case of utility, though similar on the face of things, dig beneath into the compositional benefits and there are clear differences, so the simple advice is to be sure of your project's priority requirements and choose smartly.


What's the Difference Between Aluminium 6082 vs 6061?
6061 is geographically significant, being more widely used in the emerging US aluminium markets but almost never in Germany or the UK, where 6082 is now the dominant force.
Aluminium 6061 is an older metal and has the strong advantage of being cheaper to produce, yet still harnesses many of the performance characteristics of 6082.
However, where the differences can be most clearly seen are in areas such as tensile strength where 6082 yields between 10% - 18% greater performance, and is also a better candidate for corrosive environments while maintaining its anodising and extrudable qualities.
In summation, 6061 is a cold-processed aluminium that is easy to process and superb for coating and oxidising.
Aluminium 6082 is by contrast a heat-treated reinforced alloy of medium strength and easy to manipulate after the annealing process.
Once again, a definitive 'better product' is not an easy distinction due to their comparative values and applicable uses being different, but each has its own market and performs extremely well within that scope.


What's the Difference Between Aluminium 6082 vs 6063?
Aluminium 6063 is another alloy that can be easily added to this argument, especially when referenced in the T6 ageing condition.
Aluminium 6063 is a metal composed primarily of aluminium, magnesium and silicon, and its more common uses in the T6 condition would include electrical engineering, such as high and low voltage appliances, switch contacts, bus slots, distribution facilities and conductive buses, in this arena it has a clear of advantage of low resistivity but high flexibility.
6082-T6 though comparative is more suited to areas such as building profiles
irrigation piping
pipes profiles
rods for vehicles
various metal furnishings
elevators
fences
Once again a comparison proves difficult as the two products, though similar in composition, are applied to very different applications, and as is the case here, very different industries.


Further competitive aluminium
This guide would not be complete without the mention of some other key players in this discussion, these being aluminium 5251, 5083, 6083 and finally aluminium 1050.


Aluminium 5251
This is an alloy of medium strength, dependable ductility and easy formability. It is best known as a rapid work hardening metal and is readily weldable. It also boasts high corrosion resistance, especially in tough marine and saltwater environments.
Aluminoum 5251 is usually supplied in plate or sheet form and is most commonly used in the manufacture of tough surrounds, such as:
containers
furniture tubing
panelling
aircraft components
silos
vehicle panels
marine structures
Though a standout as a welding material, its suitability for brazing and machining are both lacking, so unfortunately it doesn't claim one of the primary spots in this pecking order but still deserves its place on the page.


Aluminium 5083
Aluminium 5083 is used primarily in
shipbuilding
mine skips
cages
vehicle bodies
rail cars
pressure vessels
This variant composed mainly of magnesium, with trace elements of manganese and chromium is highly resistant to chemical and seawater attack.
It also retains exceptional strength post welding. Indeed it has the highest strength of the 'non-treatable' alloys boasting an
Ultimate Tensile Strength of 317 Mpa or 46000 psi, and a
Tensile Yield Strength of 228 Mpa or 33000 psi.
Its downfall is when facing heated environments. Anything upwards of 65°C and 5083 will not fare well.


Aluminium 6083
Aluminium 6083 is commonly utilised as an auxiliary alloy. Dependable machining performance, good-to-high tensile strength and durability make it an excellent choice in plate form. Its flexibility, temperature resistance and heavy load-bearing qualities translate well to high-stress applications.
Its stress corrosion levels, pitting resistance and resistance to oxidisation are further noteworthy aspects of this often-overlooked cousin of Aluminium 6082, but it certainly earns its place on our list as a valued contender in this discussion.
6083 is more of a 'jack of all trades' metal performing well across the board without breaking any records in any one criterion. For this reason, it certainly has high potential for use in many applications but is not as specialist as some of its closest rivals.


Aluminium 1050
Finally, aluminium 1050. Aluminium 1050 is a sought after option for generalised sheet metal projects where moderate strength requirements are suited. It also has superb corrosion resistance, high ductility and provides an attractive reflective surface sheen.
It is most often found in
chemical processing plants
lamp reflectors
food containers
architectural flashing
pyrotechnics!
Aluminium 1050 scores highly on most tests. Proving excellent when soldered, welded, brazed and cold worked, it is almost the full package, but unfortunately lacks in two of the key elements in today's metal industry, machining and high strength utility.
This large gap in its roll-call of impressive achievements does place a dent in its aspirations for this list.
Nonetheless, when machining isn't required, aluminium 1050 can be an excellent option.


Summary
Aside from the aluminium mentioned, there are many others, applicable to various aspects of industry and today's commercial requirements.
Intended end-use is, of course, the main factor when deciding which aluminium is best suited and there are many factors that should be assessed when making this choice, including the following main considerations:
Heat treating
Weldable
Machinable
Corrosion resistance
Strength
Formable and workable
End-use intent
Taking these requirements into account, here is a quick reference guide on the advantages and disadvantages of four of the more common mentioned aluminium.
| | | | | |
| --- | --- | --- | --- | --- |
| | 6082 | 6083 | 5083 | 1050 |
| Workability/ Ease of Forming | Strong | Strong | Superb | Superb |
| Weldability | Strong | Strong | Strong | Excellent |
| Machinability | Strong | Strong | Weak | Weak |
| Corrosion Resistance | Superb | Strong | Superb | Superb |
| Heat Treatment | Responds to Heat Treatment | Responds to Heat Treatment | Cannot be heat treated | Cannot be heat treated |
| Strength | Medium to high strength | Medium strength | Suitable for high strength requirements | Not suited for high-strength or high-pressure projects |
| End Use | Structural Applications and General Fabrication | Architectural Applications and General Fabrication | Structural and Marine Projects | General Fabrication (Superb Ductility) |
---
Righton Blackburns' Quality Aluminium


It is highly valuable to correctly assess a project's exact needs before putting pen to paper on any material purchase, and at Righton Blackburns we have the experience and know-how to help turn your ideas into reality with practicality and professionalism.
With one of the largest stock ranges of aluminium, Righton Blackburns stocks and supplies a full range of sheet, plate, tube, bar, angle, box section, extrusion, and composites. We also supply a wide range of premium quality standard and bespoke aluminium profiles in a range of alloy specifications.
View our selection of common commercial aluminium alloy grades

We manage your supply from supplier selection through to processing, packaging, stockholding and delivery.

We are dedicated to providing our customers with exceptional service via a supply chain partnership that offers reliable service capability, technical knowledge, value-added methods of delivery, supply chain management and integration at all levels. An approach that has been consistently proven in reducing total acquisition costs.

For more information, contact your nearest service centre